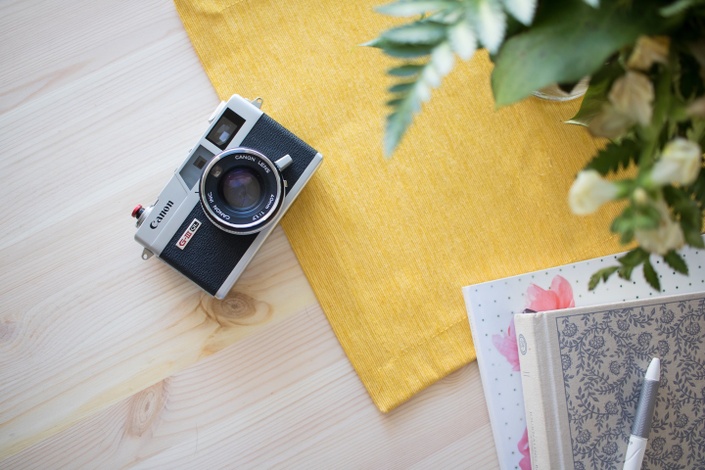 Get Legit
Finally learn everything you need to know to make your business legit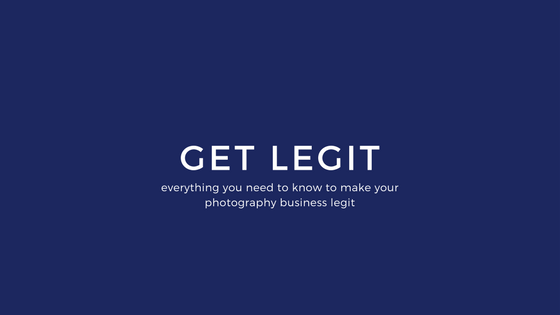 You're a creative. I'm a creative. We know how to take beautiful photos, inspire people with our art, document memories, design beautiful creations, or write amazing blog posts. What we don't know is how to deal with all the legal crap when owning a business.
I have been where you're at. I was running a business, making money, and couldn't keep up with all the taxes, contracts, LLCs, and all the other junk. I didn't start a business to worry about numbers and official mumbo jumbo. I started a business because I had a passion for creating something amazing. So all this other junk that came with being a business owner I just couldn't handle.
It started out with a free sales tax class from my state. I thought maybe a class could help me get my shit together. It did! What I didn't expect was how far it would take me. I've gone from a business screw up who knew nothing and was probably doing all my taxes wrong, to someone who has taken classes, read books, and researched all this stuff just to understand it better.

The truth is, if you take time to learn all this stuff it's a lot less scary than you initially thought. It's time to pull back the veil on all this legal shit and figure it out. Do you:
Have no idea what to expense in business or want to know more about how to deal with your expenses?
Have a box full of business receipts and can't imagine where to start with taxes?
Want to know more about registering your business?
Want to be more familiar with all the legal business terminology like LLCs, sole proprietors, S-Corps, DBAs, Assumed Names, Fictitious Names, Trade Names
Want to understand as much as possible about copyright law?
Need to figure out how to make legal advice affordable as a creative?
Want help figuring out how permits work?
Just plain need to get your ass in gear on this stuff?
If you're running a creative business having a basic knowledge of this stuff can go far in helping you stay organized and in-the-know. It's important you have this basic knowledge so you can be your own advocate in any wonky scenario. Every business owner is bound to find themselves a little tied up with legal crap or finances now and then.
There's no pressure in this course to do your own taxes and become an all-knowing superhero with this stuff. This is just so you can be a better business owner and know a little bit about all the parts of your business you need to take care of. In this course you're going to learn a lot the following:
Options for organizing your business accounting
What all the business types are (LLC, etc) and how they affect your taxes and life
How to protect your business from crazy people effectively
Income tax basics
Sales tax basics
Registering your business for permits, licenses, etc.
How copyright law works
I can't wait to help other photographers and creatives figure out the basics of making your business legit. If this stuff has been holding you back with business and life it's time to make a big change and get a foundation of knowledge so you can run your business ready for anything!
Your Instructor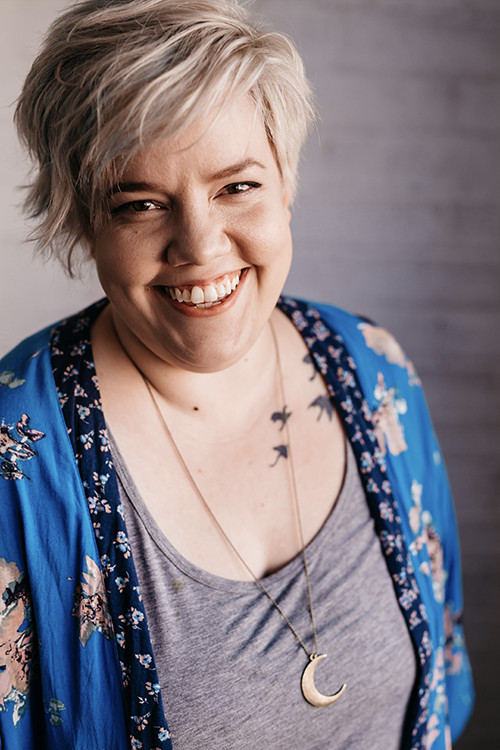 I'm a wedding photographer for less traditional offbeat people. I like unicorns and Second Breakfast. I hate spiders and when there is no guacamole. I'm based in Colorado, but travel to photograph awesome weddings wherever people take me. When I'm not photographing weddings I'm the co-owner of Feminist Disrupted, which helps educators, entrepreneurs, creatives and industry leaders redefine normal as diverse and inclusive. We're working to conquer social justice issues in business! While I've owned multiple other businesses in the past, educating about diversity and inclusion is truly where my heart lies. The courses you find here are ones I created throughout my journey and continue to create out of a love of teaching (and also that teaching degree I apparently just can't kick). I also love my dog more than my husband and each room in my house has a different nerdy decor theme like Harry Potter, Doctor Who, or Lord of the Rings. Most importantly I believe that size matters...because nobody wants a small glass of wine.

Course Curriculum
Get Legit Course
Available in days
days after you enroll
Frequently Asked Questions
Does this product have a start and finish time or a time limit?
Nope. This product is self-paced. Use, watch, or download the product you are purchasing whenever you're ready. Come back and do it all over again in the future if you need to!
How long do I have access to the product?
How does lifetime access sound? After purchasing, you have unlimited access to this product for as long as you like - across any and all devices you own.
My product comes with video content, how do I watch it?
Videos are not downloadable, but you can stream them anytime if you log in.
Do you ever update courses or products with new information?
Yes! If new information becomes available that changes the product, then we'll create an updated version with the latest and greatest for you.
Are my purchases refundable?
Due to the nature of receiving immediate access to online content, refunds are not given.